Press Releases
EIZO's Highest Resolution 12 Megapixel Color Medical Monitor with AI Technology in Development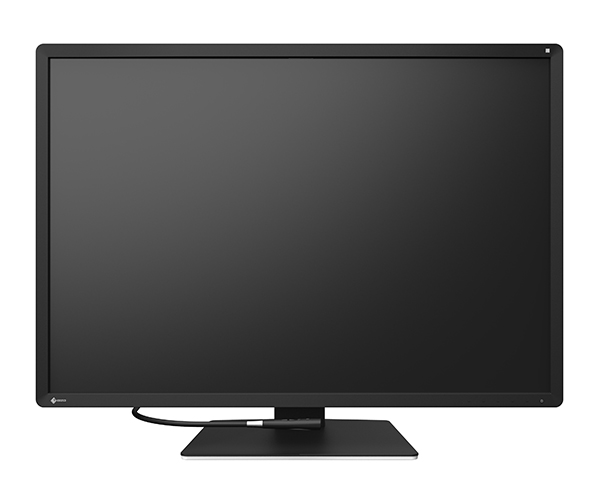 Hakusan, Japan, April 3, 2019 – EIZO Corporation (TSE: 6737) today announced that EIZO's largest resolution monitor to date – a 12 megapixel color medical monitor – is currently in development. The monitor will help improve reading room efficiency with its large screen size and utilization of AI technology.
Recent technological advancements have seen an increase in the number and variety of medical image types, heightening the requirement for multimodality displays. In response to this, EIZO has been manufacturing the 8 megapixel (4096 x 2160 pixels) RadiForce RX850 as a solution since May 2014. With further industry advancements, EIZO is now developing a 12 megapixel (4200 x 2800 pixels) 30.9-inch medical color monitor that can view multiple medical images on the one screen, offering a more efficient way of reading images.
The monitor will also incorporate AI (artificial intelligence) technology that stabilizes the display in response to temperature changes (patent pending), for a more accurate image. This AI technology is already deployed in EIZO's ColorEdge color management monitors, which are used in creative markets for accurate display of images.
Read more about image quality stabilization in our White Paper.

Availability
The monitor is expected to ship in December 2019.
About EIZO
EIZO (TSE:6737), which means image in Japanese, is a visual technology company that develops and manufactures high-end display solutions. EIZO integrates hardware and software technologies with consulting, web hosting, and other services to help customers in business, graphics, gaming, medicine, maritime, and other fields work more comfortably, efficiently, and creatively. Headquartered in Hakusan, Japan, EIZO has R&D and manufacturing facilities in Japan, China, Germany, and the US, and representation in more than 80 countries.